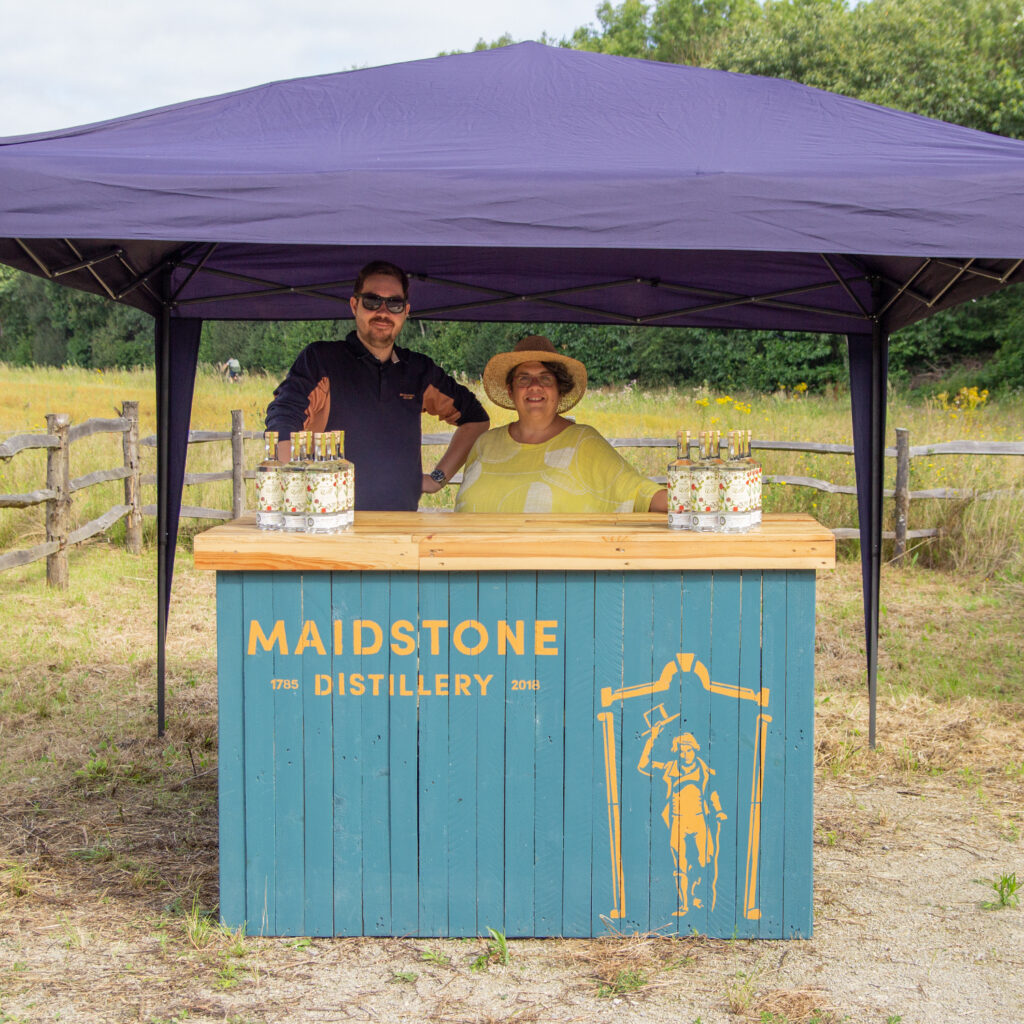 Each year we descend upon Ranscombe Farm alongside our charity partner Plantlife and an exclusive guest list of followers to forage for six wild botanicals for use in our Ranscombe Wild Small Batch Gin.
Plantlife and their expert conservational botanists initially helped us to develop the recipe for this delightfully zesty gin, identifying six wonderfully distinct botanicals that grow in abundance on their flagship reserve in Cuxton, Kent. These unconventional botanicals sit at the forefront of the flavour profile, offering a delicious herbaceous and floral note to this contemporary flavoured gin.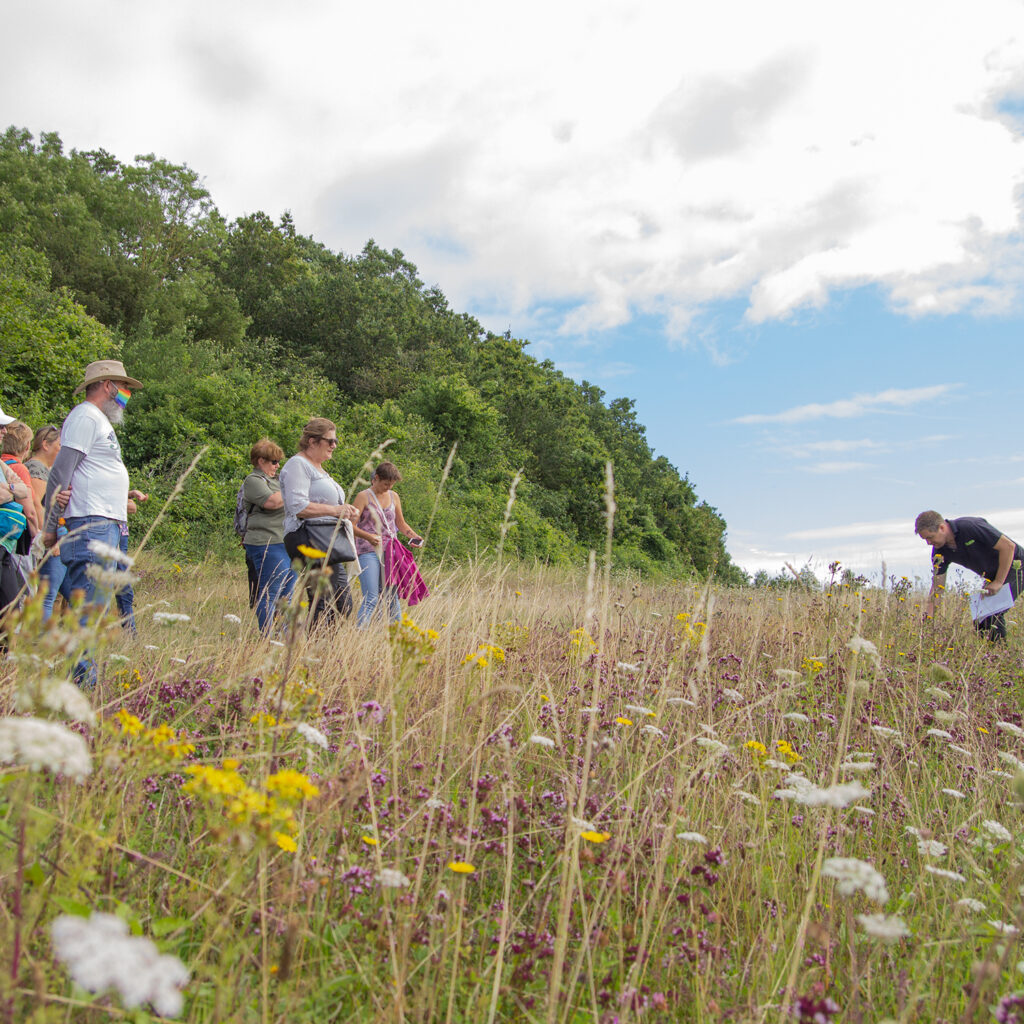 With our guests rounded up, we kicked off the morning by gathering at our meeting point to talk about the gin, the incredible wild botanicals we were hoping to find and how to identify them. Plantlife CEO Ian Dunn was in attendance and gave a great talk on the importance of the reserve, the rare species that call it home and the many conservational practices in place to keep this fabulous land and other reserves like it across the UK healthy and thriving.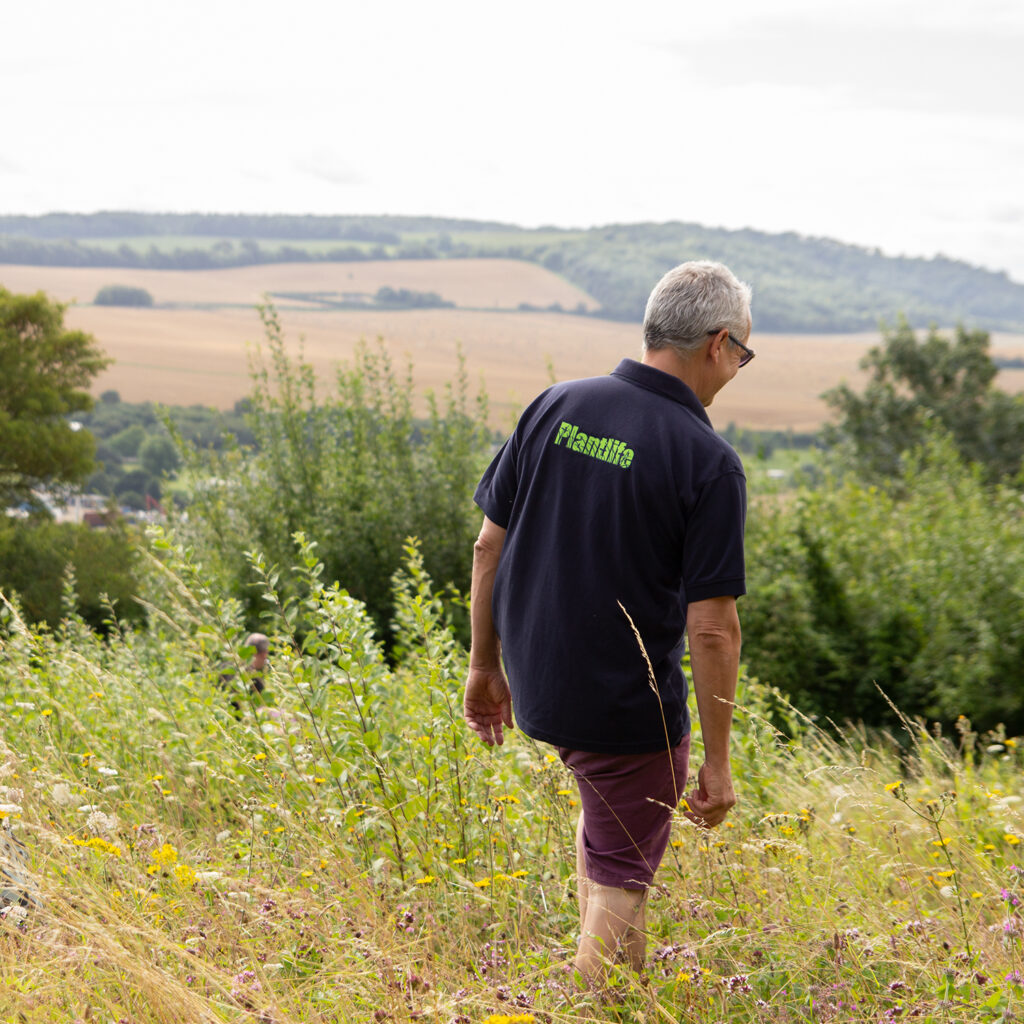 The reserve itself is home to some of the rarest wild plants in the UK and for some of them is the only place in Britain that you can find them growing in the wild, so it's definitely worth a visit. If you make the trip in June – July, you'll witness the incredible Poppy fields in full bloom – a truly incredible sight. The reserve is also farmed by tenant farmer Andrew Lingham (pictured below), who utilises revolutionary regenerative agriculture techniques which both reduce the need for damaging chemicals and fertilisers and prevent the soil from releasing carbon into the atmosphere.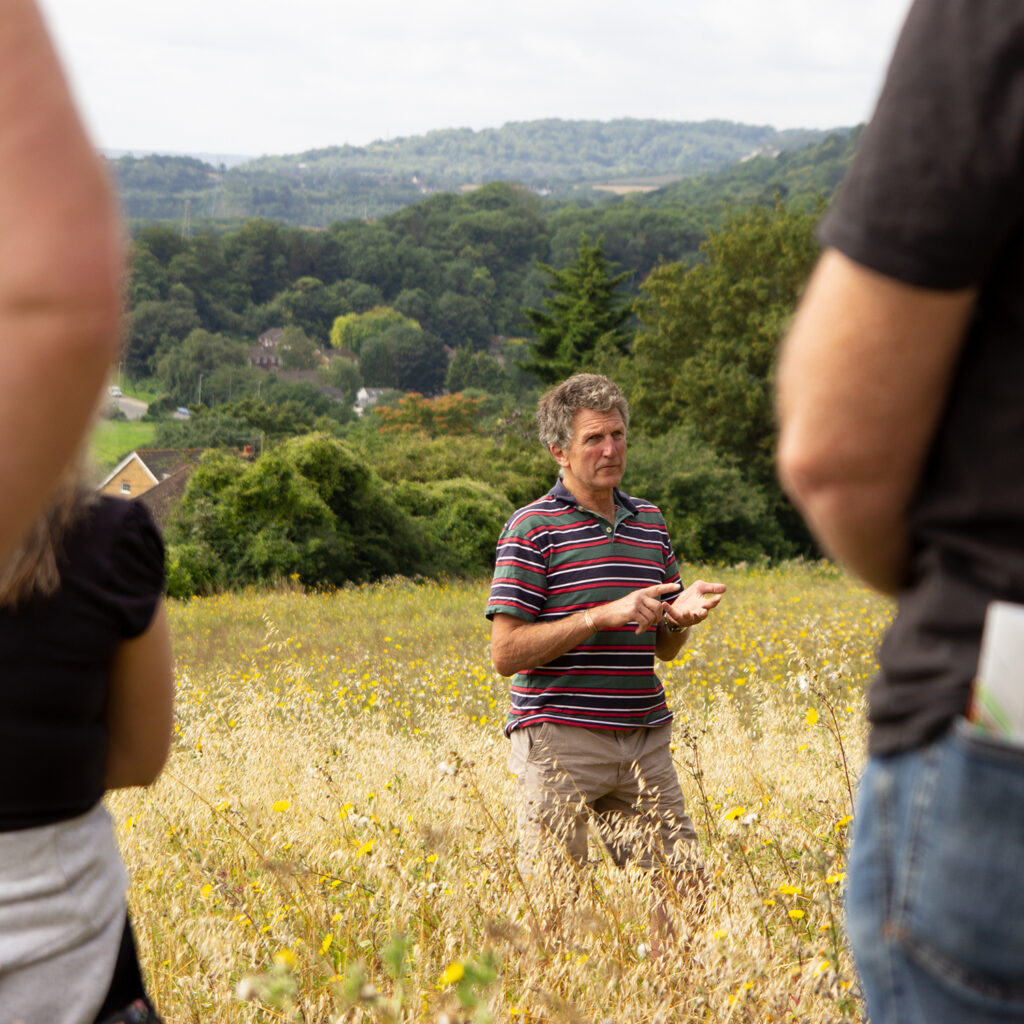 After our short talk and with the troops armed with their foraging bags, we headed out to the fields and began collecting the Corn Mint, Wild Marjoram, Poppy Seed and Red Clover. The weather couldn't have been better for foraging and with clear skies we were able to gaze over the River Medway as it extends off towards the Thames Estuary – a route that would have seen ships carrying the original Maidstone Gin of 1785 carried off to London to be distributed throughout Britain and the rest of Europe some 235 years ago.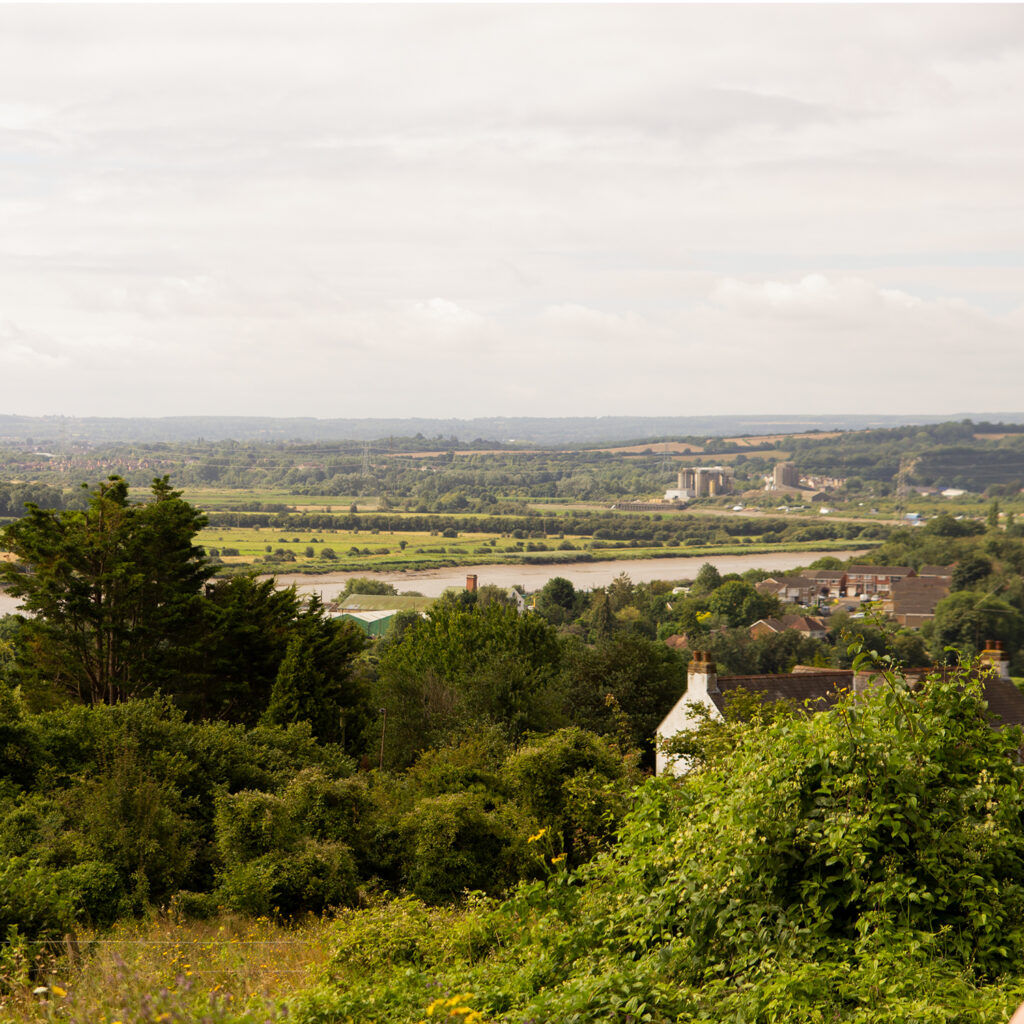 With our foraging bags bursting at the seams with the wonderfully fragrant seeds, flower heads and leaves we were hunting for, we returned to our mobile bar to cool off with a cheeky Ranscombe Wild Gin and Tonic before handing out some goodie bags and a short debrief.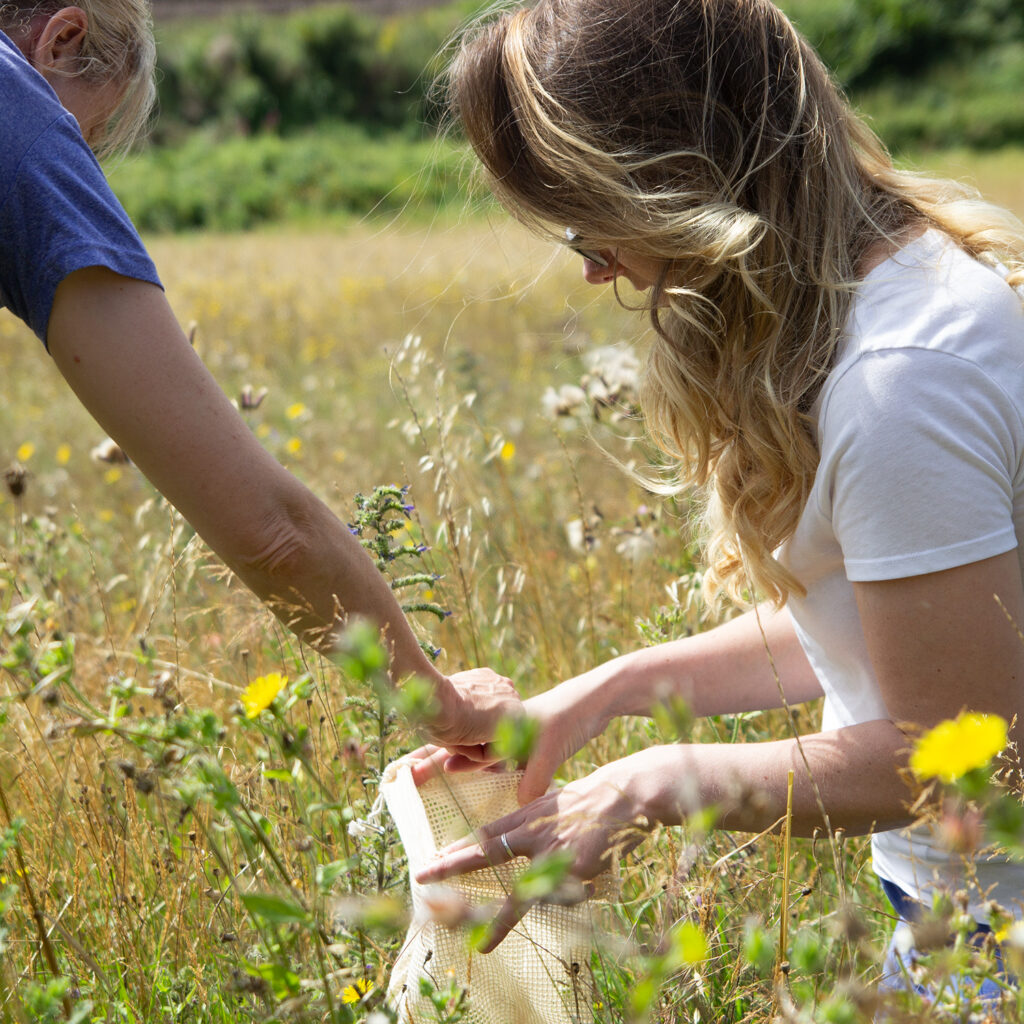 It was lovely to see so many in attendance this year, with last years event being a much more intimate occasion due to COVID-19 restrictions limiting the numbers. Everyone appeared to have had a great time and as the last few smiling faces departed it was time to pack down the bar and head back to the distillery to sort and dry our haul.
The botanicals collected will be used to create the next batch of Ranscombe Wild Small Batch Gin and we'd like to extend a huge thanks to everyone who attended and helped with the foraging.
If you'd like to learn more about the fascinating distilling legacy of our county town, how we make our fine spirits today and of course taste our wonderful wares, consider joining us for a distillery tour and tasting event which can be booked here.