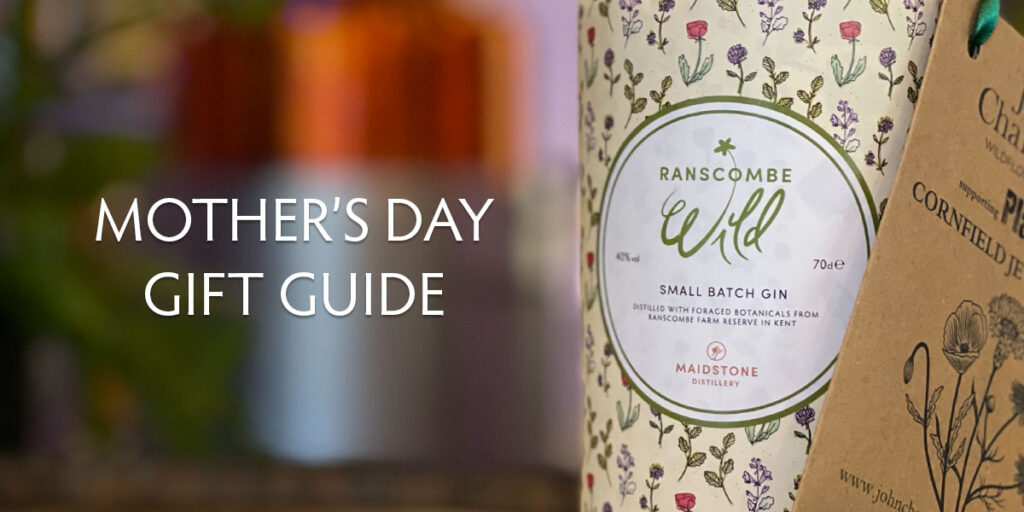 MOTHER'S DAY – Sunday 14th March
March this year not only brings with it Mother's Day, but also signifies nearly a full year of living with the pandemic. During the last 12 months, many of us haven't been able to spend as much time with mum as we'd like to – so this year, leave the flowers at the service station and treat her to something extra special. From tantalising virtual tastings to gorgeous glassware, we've got you covered with the perfect presents for the world's best mum.
We've compiled our top picks for Mother's Day 2021:

Lovingly wrapped in our attractive hand-drawn floral gift paper and sealed with emerald ribbon, this Limited Edition presentation of our popular Ranscombe Wild Small Batch Gin comes complete with a wildflower seed pack containing some of the botanicals used in the gin recipe. Just as beautiful as any bouquet, but far tastier!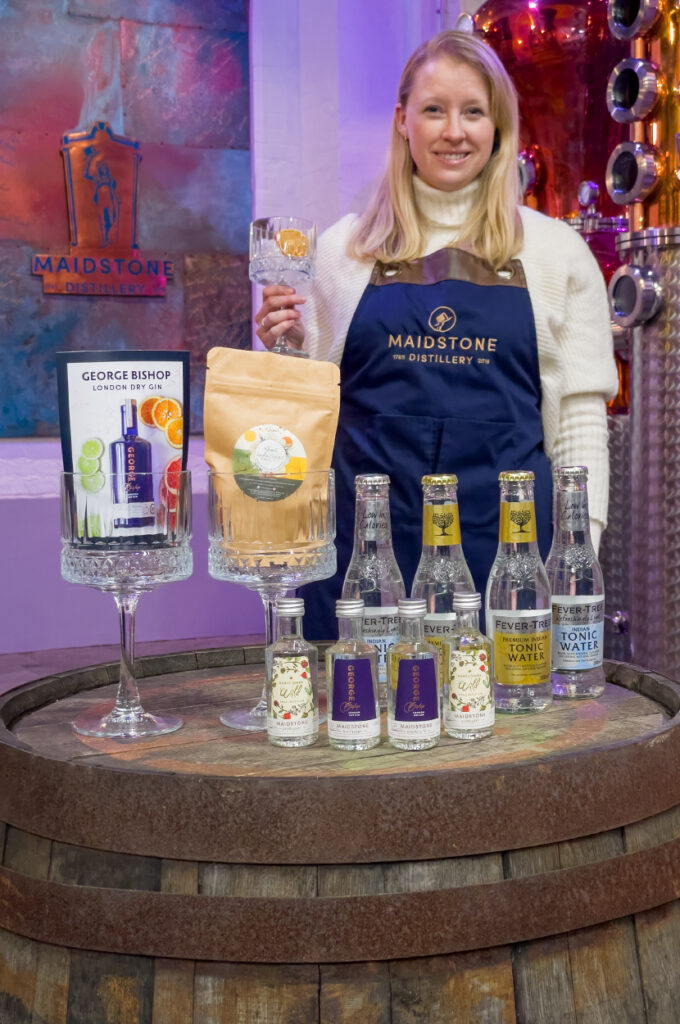 'Stay-tasting' Virtual Gin Experience (For Two)
The perfect way to (virtually) spend some quality time with mum as we invite you to escape the confines of your home and join us for a session of spirited fun. We'll take you on a virtual journey through our delectable fine spirits and share with you all there is to know about our George Bishop and Ranscombe Wild gins. Get to know our founders, Darren and Sam, as they share with you the story behind Maidstone Distillery and how they brought their dream to life. Using the pack we send you, you'll be able to recreate our iconic G&T serves in your very own Vintage Gin Goblets and take part in an expert tutored tasting of both gins with the people who created them! Don't forget, you can share this experience with another household using video conferencing software such as Zoom or Microsoft Teams – simply order enough packs for each household involved!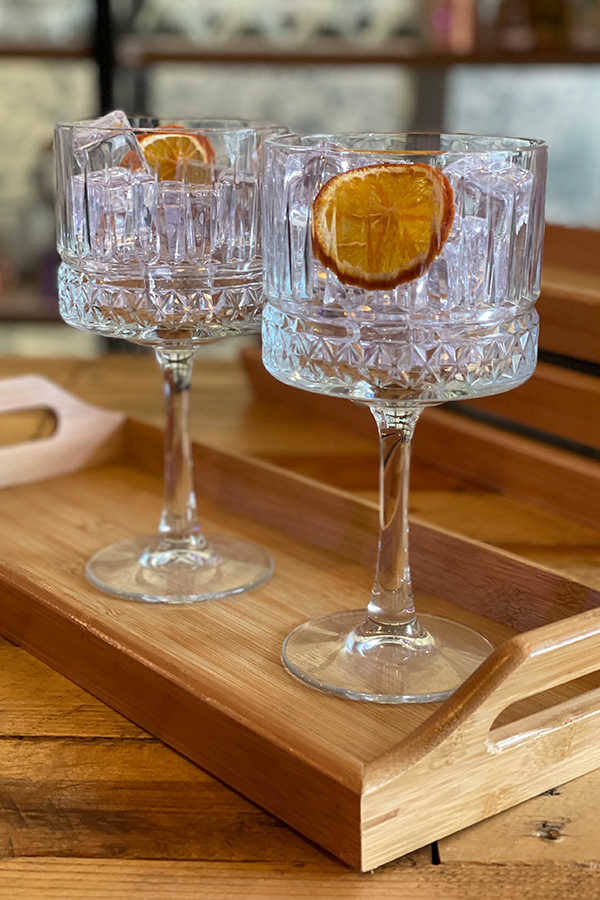 Vintage Gin Goblets (Pair)
Treat mum to a pair of our ever-popular and strikingly beautiful Vintage Gin Goblets, which you may be familiar with from our Bishop's Bar. These gorgeous glasses are the ultimate way to enjoy our George Bishop and Ranscombe Wild gins.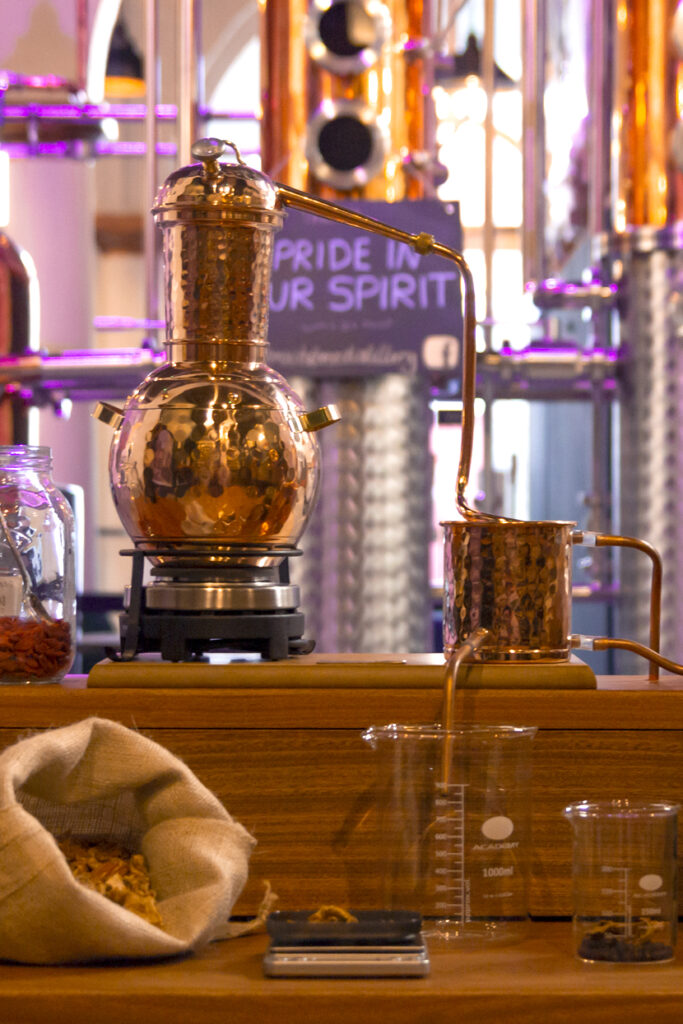 Gift Voucher: Guided Gin Making Experience For Two
If your mum is obsessed with gin, indulge her with the ultimate gin-lovers gift. Join us here at the distillery for a hands-on evening of spirited fun, as we guide you through the craft of distilling and assist you in creating your very own bottle of fine spirit.
We will warmly welcome you into the distillery with a drink at our bar, before we take you through to our experience room where you will learn the art of distillation on your personal mini copper pot still. Here we delve into the fascinating craft, and learn about the processes we use to create our fine artisan spirits. You will get to use our beautiful miniature stills and, over the course of two hours, design and create your very own 70cl bottle of spirit to take home with you. Choose from over 50 exotic botanicals and perfect a recipe to your own personal taste. We will unwind at the bar with another drink before departure.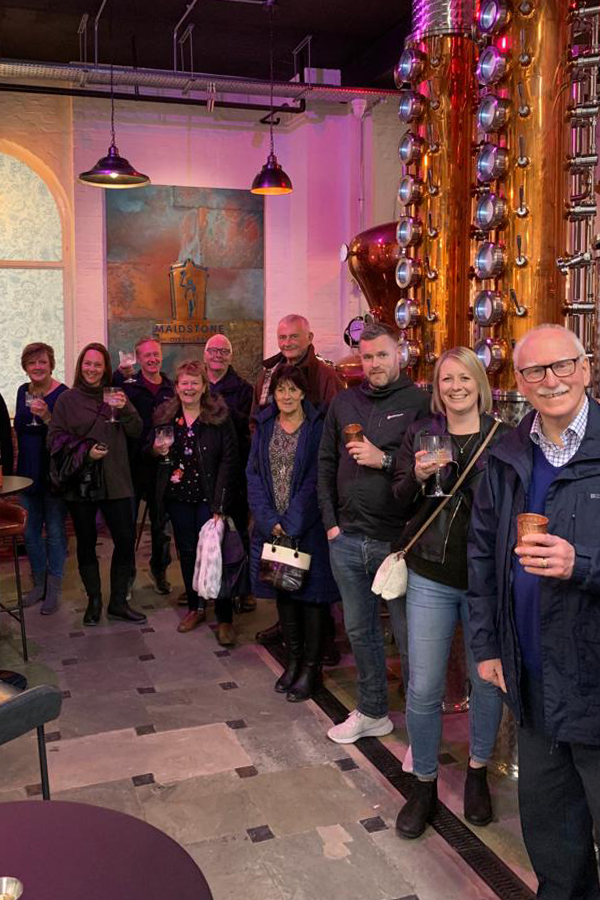 Gift Voucher: Distillery Tour
Book in some quality time with mum as we warmly welcome you here at the distillery with a George Bishop gin and tonic at our bar, before we take you through to our experience room where we delve into the fascinating story of distilling right here in the county town of Kent. You'll learn about the processes we use to create our fine hand crafted spirits today and will get to see our beautiful still and equipment up close, before it's time again back at the bar for a tutored tasting of our spirits.